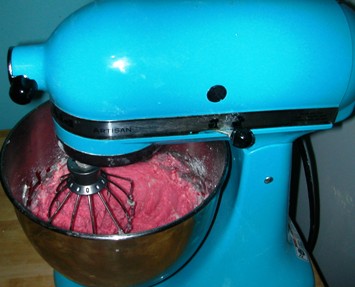 Ingredients:
8 oz cream cheese (softened)
1 stick butter (softened)
1 cup powdered sugar
½ tablespoon lemon juice
1 teaspoon vanilla
Food coloring (optional)
Shredded coconut*
Directions:
Beat together butter and cream cheese until thoroughly combined. Stir in lemon juice, vanilla and powdered sugar until cream. Frost and top with a sprinkle of coconut. Best on Coconut Cupcakes.
This icing is a little under-sweet, so it is okay to use sweetened coconut here.